Astronomy and Law
According to measurements from NASA's solar observatories, the sun's magnetic field is about to flip.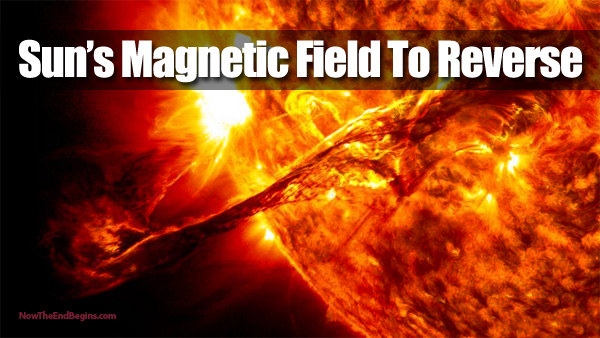 "It looks like we're no more than three to four months away from a complete field reversal," said solar physicist Todd Hoeksema of Stanford University. "This change will have ripple effects throughout the solar system."

The sun's magnetic field changes polarity approximately every 11 years. It happens at the peak of each solar cycle as the sun's inner magnetic dynamo re-organizes itself. The coming reversal will mark the midpoint of Solar Cycle 24. Half of "solar max" will be behind us, with half yet to come.
Solar physicist Phil Scherrer, also at Stanford, describes what happens: "The sun's polar magnetic fields weaken, go to zero and then emerge again with the opposite polarity. This is a regular part of the solar cycle."
When solar physicists talk about solar field reversals, their conversation often centers on…
View original post 253 more words